We are taking requests!
As part of an ongoing effort to service the needs of our customers, Storm Power Components will host a new webinar series every quarter. These webinars contain valuable information for engineers, designers, and anyone who works in the electrical components field. Our latest webinar, "Laminated Bus Bar Design," was launched just a few weeks ago.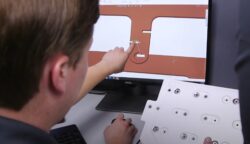 If you would like to request a webinar on a particular process, please fill out the form below. Once we coordinate with one of our specialists on your subject, we can then set up a time for your webinar.