Perimeter Grounding (HALO)
Storm's Perimeter Grounding Bus bar meets UL®, local and National Electric Code (NEC) grounding standards using Storm's perimeter grounding systems, copper ground bars and copper ground bar kits.
Often referred to as HALO Room Grounding, these specially made bus bar connectors are designed to equip a room or confined area with a fully-grounded perimeter for safety. These 99% pure copper bus bars make it easy to assemble a HALO grounding system that fits an entire surrounding perimeter to accept grounding straps and other electrical components (see installation guide).
PLEASE NOTE: Due to new extended lead times from our mills, our lead times have been temporarily extended to 12 weeks. We will keep this disruption as brief as possible.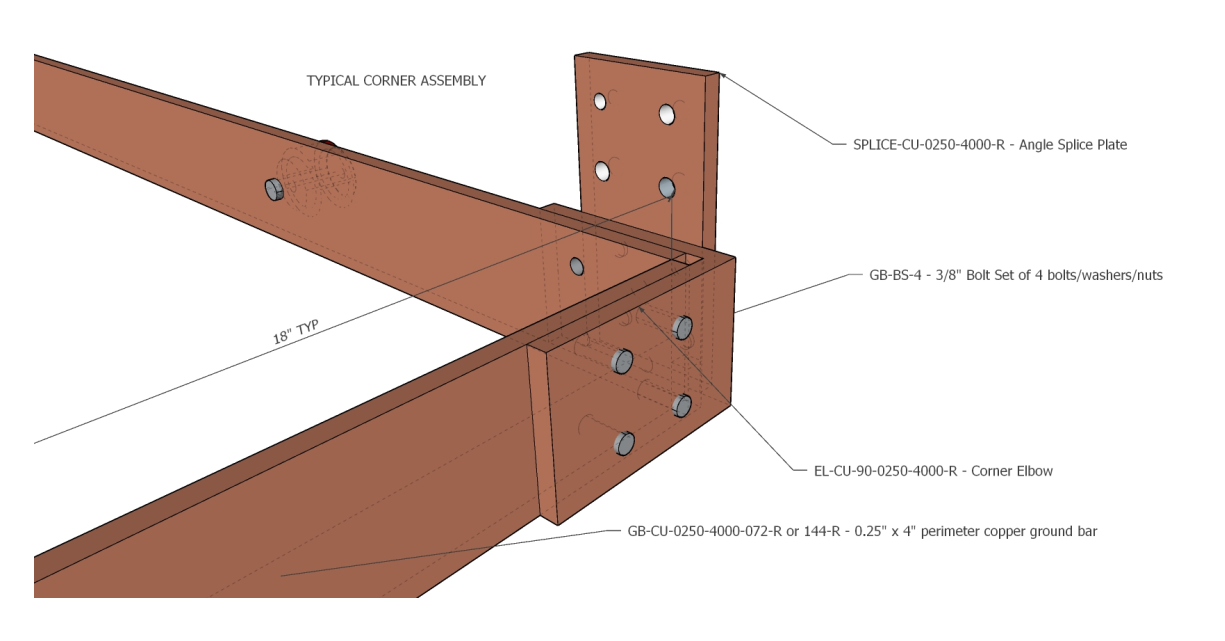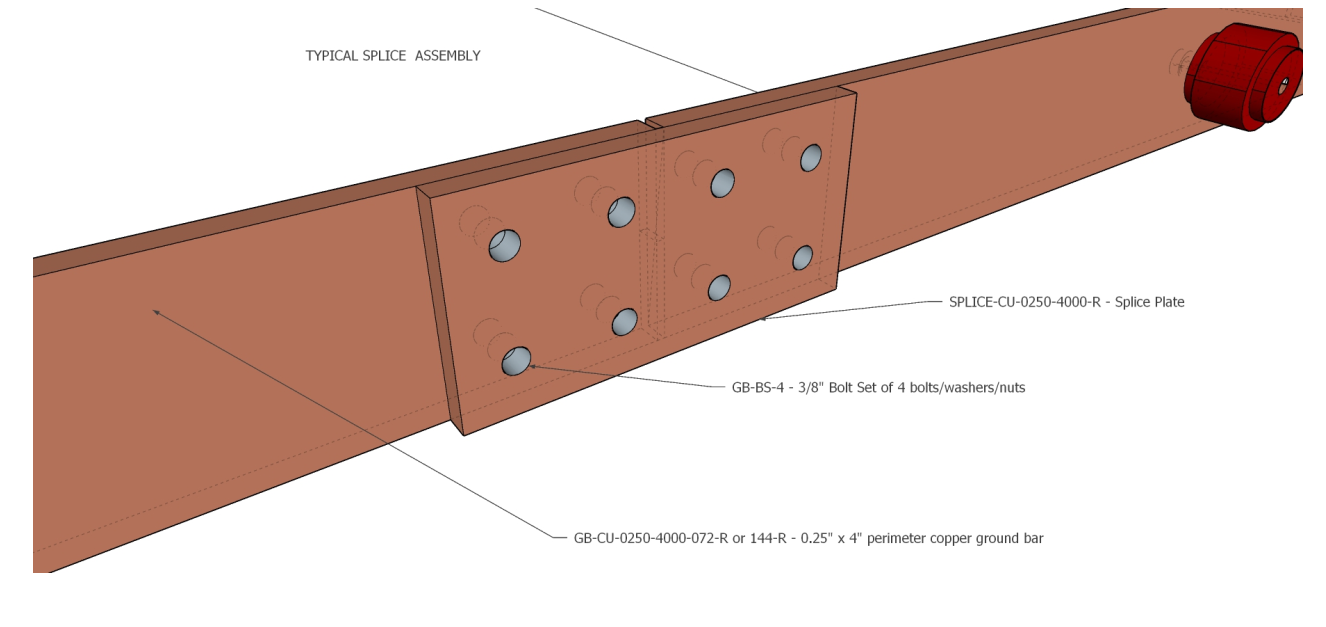 Storm Power Components manufacturers and custom-fabricates electrical ground bars and ground bar kits - at work in cell towers, substations, central telecom offices and hundreds of other OEM installations around the globe.
Storm Power also custom-fabricates perimeter grounding bars to your specifications.