September 17, 2020 10:55 am Published by Jim Millard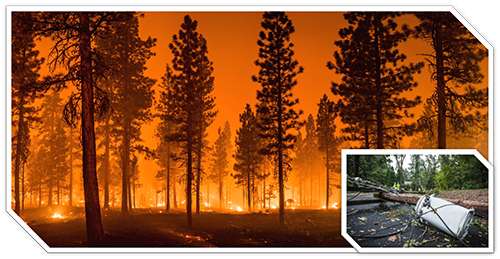 September 17, 2020
This morning over 600,000 homes are without power in Alabama, Georgia, and Florida.  Wildfires have claimed 3.6 million acres and 35 lives in California, Oregon, Washington, and our western states.
These catastrophic events are occurring during a pandemic that has changed every aspect of our normal life.
We have thousands of customers in California, Alabama, Georgia, Florida, and all affected areas.
Our heart goes out to those struggling right now.
If you are a current Storm customer in one of these stricken areas, please reach out to 800-394-4804, or contact your area sales representative.
We can cancel shipments, hold orders, extend credit terms, or provide advice with backup power, generators, etc.  We'll ship you cables, grounding kits.  Whatever it takes.  We are here to help.
Storm Power Components wishes you, your family, and your organization the best as we all go through this together.
Regards,
Cody Standridge
Chief Operating Officer
Storm Power Components
Announcements | by Jim Millard