May 7, 2020 9:03 pm Published by Jim Millard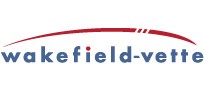 Decatur, TN: Storm Power Components, a leading manufacturer of copper bus bars has announced a new partnership with Wakefield-Vette.  This partnership will provide Wakefield-Vette distribution rights for Storm's UL listed line of Ground Bars and Ground Bar Kits thru their online distribution channels. "We are excited about this new distribution agreement for our ground bar kits, Wakefield-Vette is a trusted name in our industry," says Cody Standridge COO at Storm Power Components.
"Storm's UL line of Ground Bar Kits are an excellent addition to our portfolio of thermal products and solutions," says Jonathan Joiner, Distribution and Marketing Manager at Wakefield-Vette.
The benefits of this new partnership include:
Online ordering of Storm standard ground bars and ground bar kits thru Wakefield-Vette vendors:
 Digi-Key, Mouser Electronics, Future Electronics, Allied Electronics, Newark, and Darrah Electric
About Storm Power Components: Storm Power Components is a leading manufacturer of custom copper and aluminum bus bars.  Storm was founded in 1990 and focuses on fabrication, electroplating, and dielectric coatings for copper and aluminum bus bars for original equipment manufacturers. Learn more at https://stormpowercomponents.com
About Wakefield-Vette: Wakefield-Vette is one of the world's leading complete end-to-end thermal solutions design, engineering and manufacturing companies, with over 50 years' experience solving cooling challenges, at the component, system and facility level. Wakefield-Vette has multinational production facilities and is headquartered in Pelham, NH.
Learn more at http://www.wakefield-vette.com
News | by Jim Millard